Back in 2007 Dot set forth a challenge
to us artist to create objects using the textures provided. It was fun for a long time, but when Sims 3 came out with it's new Pattern tool, the challenge slowly died out ... Until now.
May I present to you the new:
Texture Pattern Challenge
In the days before we would take the textures provided and create new recolors from them, to give us new color options. So now I challenge you to take the textures provided and create new patterns from them to recolor our Sim's home. There will be up to five different textures, and each pattern should offer at least two color channels. No limit on how many patterns you want to make, so be creative, and it would be great if you could make your pattern seamless to flow better over your objects. To show you what I mean, here's an example of what I've done:
I took these two textures: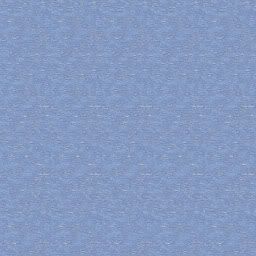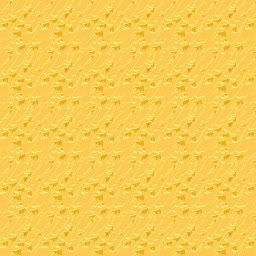 And combined them to create this pattern that has two color options. You can recolor the blue, and the yellow separately: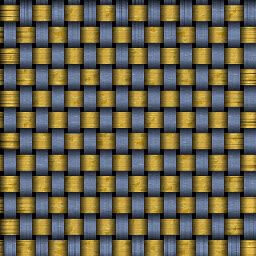 And this is how it looks in the game:
It's as simple as that! It's a great way to come up with fun new patterns, create something new that won't already be uploaded to TSR or the exchange, and have a lot of fun doing it! Now I don't plan on having all the fun of coming up with new textures every week, so I'll be asking someone else on Tuesday of next week to provide a new group of textures for the next challenge.
If you've been asked to provide the next weeks textures, please provide all your images in full size, for best resolution, and then a group image with your name and TPC#, it's so we can keep track. I will start off this week, and then Tuesday, if anyone has shown any interest, I will send a message to a someone asking if they would like to provide the next TPC. If so I will announce them here, and they will upload the next group of Textures. If who I ask says no, I will move on to someone else. We ask on Tuesday to give the next person over night to get their textures ready for Wednesday.
A new challenge will be issued on Wednesdays to give everyone a week to work on their projects. Now I know some people can pop out new patterns like pez candy, but if you're going to make it a have multiple textures, with multiple color channels, then you'll want time to play around with the textures, and test them in your game.
~*~*~*~*~*~*~*~*~*~*~*~*~*~*~*~*~*~*~*~*~*~*~*~
So here's a recap:
Create a new pattern using at least two textures from the ones provided.

The pattern should have at least two color channels. (Or color options)

Try to make the patterns seamless. (unless you specifically don't want it to)

Of course show us what you've made by sharing a screen shot of your pattern in use over at the Texture Pattern Challenge Thread. It's a great place to also bounce ideas off each other and comment on what others have made.

When chosen to provide the next weeks textures: 1. Upload no more then Five textures Here. Please do no resize them smaller, the bigger the better for best resolution. 2. Upload a group image of all your textures with your name, and TPC # so we can keep track of which challenge we're on. 3. Tuesday, find a new person to provide the next TPC and then announce them here after they've agreed.

Note:

I will always be available when no one else wants to!
And if you really want, upload your new patterns to TSR to share with everyone!
If you're new to pattern making, or you just need a refresher, here's some links to some tutorials that are helpful:
Create A Pattern Tool
TSR Workshop where you can find the Pattern Tool
TSR Workshop Pattern Tool Tutorial
Seamless Pattern Tutorial
Pattern Making Tutorial
There are many more tutorials in TSR's tutorial section, or the
Sims Wiki
If you're wondering why I'm bringing this back to life, it's because I miss the old Texture Challenge. It was a lot of fun, but more then that it was great being active in the community, being creative, getting inspired by other great artist. I loved watching someone come in who's never done anything, get into recoloring, and then move onto making new meshes, and eventually becoming a Select or even a Featured Artist. I would love to see that happen again. Please join me in this new challenge!
Thank you!
Diamond